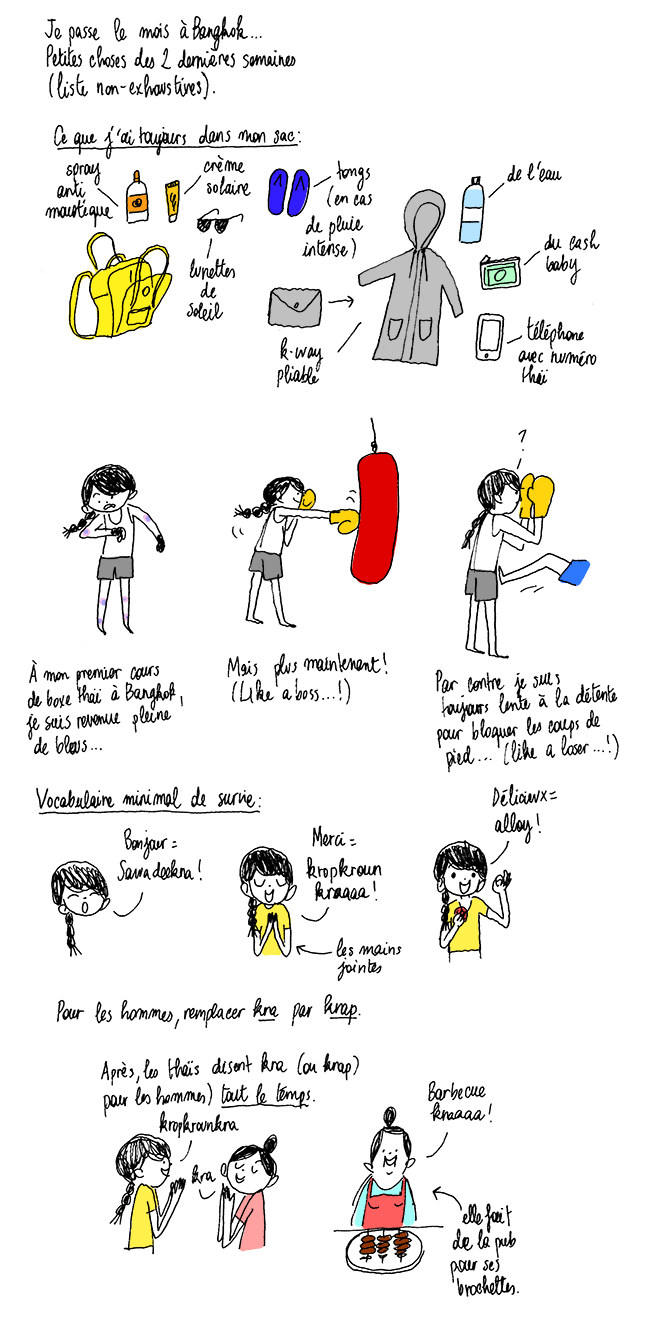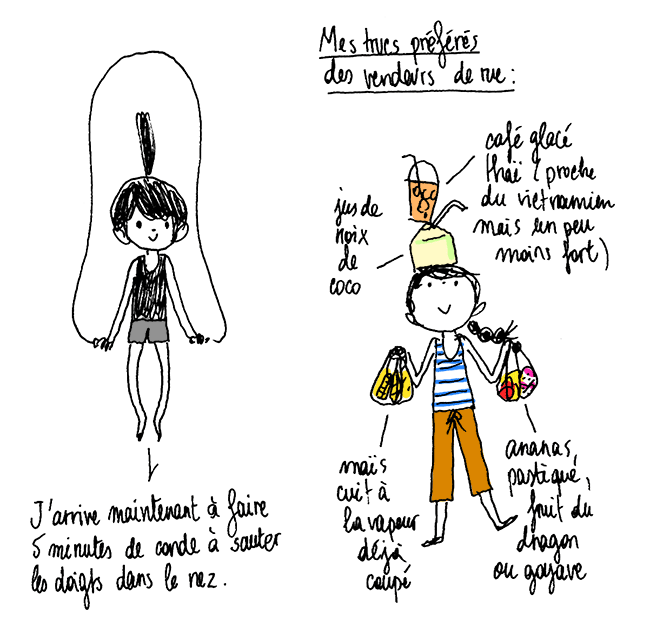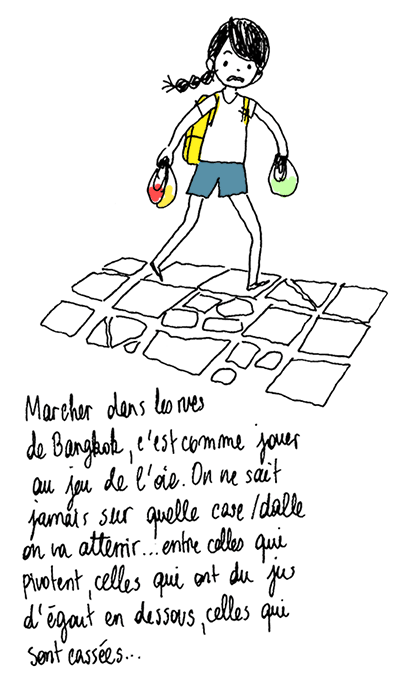 Bangkok Diary #1
I'm spending the month Bangkok. Here are few things from the last 2 weeks (non-exhaustive list)…
What I always have in my bag: mosquito repellent, sunscreen, thongs (in case of intense rain), some water, foldable raincoat, some cash baybay, phone with a thai number.
At my first thai boxing class, I came back all bruised… But not anymore, like a boss! On the other hand, I'm still pretty slow at blocking kicks… (like a loser…!)
Minimal vocabulary to survive: hello/sawadeekra, thank you/kropkrounkra, delicious/alloy!
For men, you need to replace kra by krap.
Thai people say kra/krap all the time… (she is advertising for her skewers)
Now I can skip rope for 5 minutes without being out of breath. 
My favorite things from street hawkers: thai coffee (close to the vietnamese one but less strong), coconut juice, pre-cut steamed corn, pineapple, watermelon, dragon fruit or guava.
Walking in the streets of Bangkok is like playing a board game. You never know on which box/tile you are going to end up on (flipping tiles, tiles hidding some sewer juice, broken tiles…).
My tolerance for chilli got better… My mouth is on fire, but I didn't cry this time!
In Thailand, people like big eyebrows.
My trainers are all younger than me (17, 23…) I feel so old!
That's all for now!
Bande-son : rien *_*